Concrete Floor Restoration, Waterproofed & Beautified In NY
Hey guys, just wanted to share a recent project we just finished. As you can see from the pics below, it was concrete floor surgery..or actually reconstructive surgery.
In this project we found 4 layers of failed underlayments, installed previously by tile and carpet contractors. Insufficient prep and poor installation,combined with a moisture issue made all the substrates installed fail. some areas where 2 to 4 inched thick that where hollowed out. One area had no reinforcement nor was it attached to the original slab in any way, just poured over dirt without even a vapor barrier, hence the moisture issues.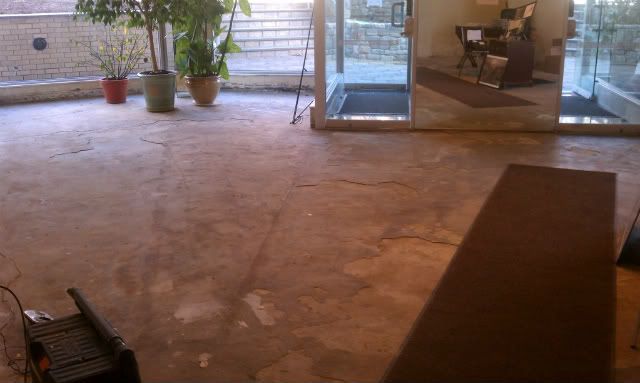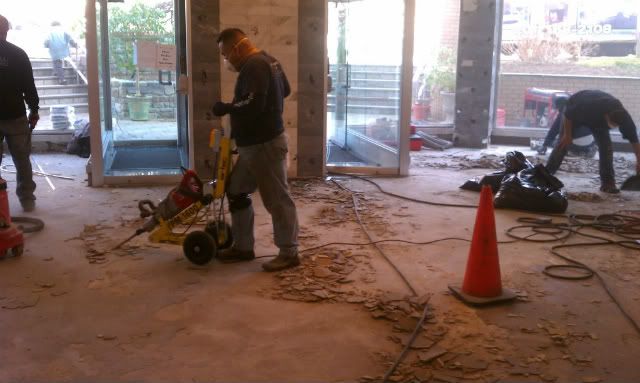 Here we are pouring a Duraflex Polycrete a self leveling urethane concrete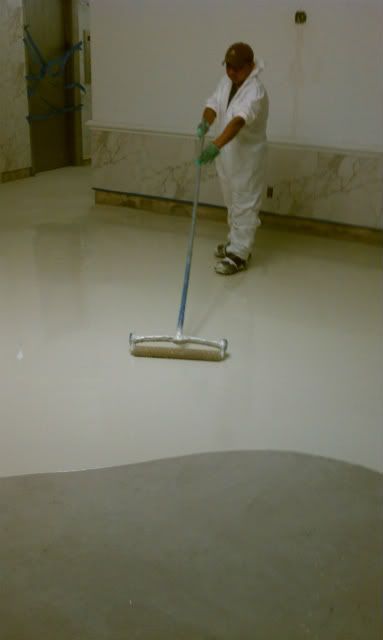 Now we begin to apply Skimstone a decorative microtopping
We create our design and continue with our microtopping
And this is our finished floor, with an epoxy and high traffic polyurethane